The culture always tells us that we have limited time, and we ought to "grind and hustle" every chance we get. Right? But what about the moments when you need rest? Just how vital is rest for you? How are you managing your stress?
BURNOUT
/ˈbəːnaʊt/
noun
the reduction of a fuel or substance to nothing through use or combustion.

the failure of an electrical device or component through overheating.
"an anti-stall mechanism prevents motor burnout."
You guessed it. A prolonged state of stress can lead to emotional, physical, and mental exhaustion, commonly known as burnout. 
As the stress continues, you begin to lose the interest and motivation that led you to take on a particular role in the first place. Burnout reduces productivity and saps your energy, leaving you feeling increasingly helpless, hopeless, cynical, and resentful. Eventually, you may feel like you have nothing more to give. How then do you remain "on the grind".
If this sounds too familiar to you, you may be on your way to experiencing burnout. The signs and symptoms are subtle at first but become worse as time goes on. Think of the early symptoms as red flags that something is wrong that needs to be addressed.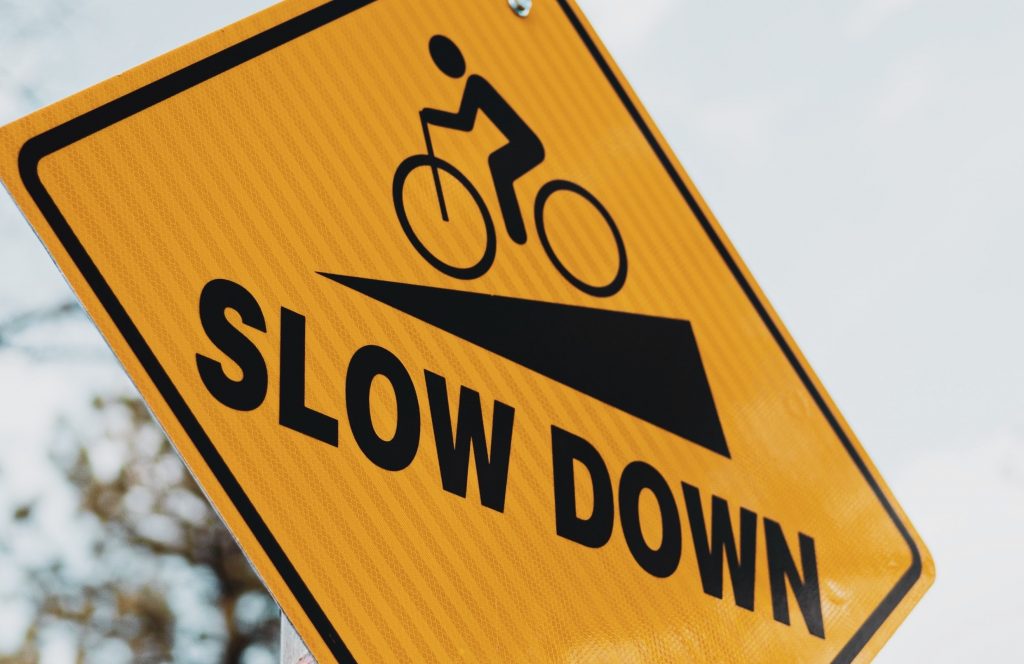 Signs and symptoms of burnout include:
Physical:
Feeling tired and drained most of the time
Lowered immunity, frequent illnesses
Frequent headaches or muscle pain
Change in appetite or sleep habits
Emotional: 
Sense of failure and self-doubt
Feeling helpless, trapped, and defeated
Detachment, feeling alone in the world
Loss of motivation
The increasingly cynical and negative outlook
Decreased satisfaction and sense of accomplishment
Behavioral:
Withdrawing from responsibilities
You are isolating yourself from others
Procrastinating, taking longer to get things done
Using food, drugs, or alcohol to cope
Taking out your frustrations on others
Skipping work or coming in late and leaving early
If that was a checklist, how many (out of the 16 symptoms) do you have?
Maybe you're not experiencing burnout but are experiencing stress; how do you tell the two apart?
The line between stress and burnout is blurred, and it's often difficult to see where one ends and the other begins. Burnout is the accumulation of unchecked and built-up stress over some time.
Stress and fatigue are daily experiences for most. With stress, there is an end in sight, but getting there may be difficult. On the other hand, burnout is a cycle of negative emotions and withdrawal that result from investing too much into something emotionally, intellectually, or physically without doing anything to restore yourself.
As with any illness, symptoms of burnout change from person to person; however, we have identified that the following five stages are commonly observed:
Honeymoon Phase
We often start by experiencing high job satisfaction, commitment, energy, and creativity when we begin a new task. This is especially true of a new job role or the beginnings of a business venture.
The theory is that if we create good coping strategies at this stage, we can continue in the honeymoon phase indefinitely. In this first phase of burnout, you may begin to experience predicted stresses of the initiative you're undertaking, so it's essential to start implementing positive coping strategies, such as taking practical steps to support your wellbeing alongside your professional ventures.
Onset of Stress
The second stage of burnout begins with an awareness that some days being more difficult than others. You may find your optimism waning, as well as notice common stress symptoms affecting you physically, mentally, or emotionally.
Chronic Stress
The third stage of burnout is chronic stress. This is a marked change in your stress levels, going from motivation to experiencing stress on an ongoing basis. You may also experience more intense symptoms than those of stage two.
Burnout
Entering stage four is burnout itself, where symptoms become critical. Continuing, as usual, is often not possible in this state as it becomes increasingly difficult to cope. We all have our unique tolerance limits, and you must seek intervention at this stage.
Habitual Burnout
The final stage of burnout is habitual burnout. This means that the symptoms of burnout are so embedded in your life that you are likely to experience a significant ongoing mental, physical or emotional problem instead of occasionally experiencing stress or burnout.
"Whatever you're feeling, be good to yourself. If you feel lost, be patient with yourself while you find your way. If you feel scared, be gentle with yourself while you find the strength to face your fear. If you feel hurt, be kind to yourself while you grieve and slowly heal. You can't bully yourself into clarity, courage, or peace, and you can't rush self-discovery or transformation. Some things simply take time, so take the pressure off and give yourself space to grow."
 —Lori Deschene
Burnout is an undeniable sign that something important in your life is not working. Take time to think about your hopes, goals, and dreams. Are you neglecting the essence of who you are? This can be an opportunity to rediscover what makes you happy and slow down and give yourself time to rest, reflect, and heal.
Take a daily break from technology. Set a time each day when you completely disconnect. Put away your laptop, turn off your phone, and stop checking email or social media.
Nourish your creative side. Creativity is a powerful antidote to burnout. Try something new, start a fun project, or resume a favorite hobby. Choose activities that have nothing to do with work or whatever is causing your stress.
Set aside relaxation time. Relaxation techniques such as yoga, meditation, and deep breathing activate the body's relaxation response, a state of restfulness opposite the stress response.
Get plenty of sleep. Feeling tired can exacerbate burnout by causing you to think irrationally. Keep your cool in stressful situations by getting a good night's sleep.
Set boundaries. Don't overextend yourself. Learn how to say "no" to requests on your time. If you find this difficult, remind yourself that communicating "no" allows you to say "yes" to the commitments you want to make.
A lot is happening and no break insight; it's understandable why so many of us start feeling so completely burned and overwhelmed. It's okay to step aside and re-calibrate.